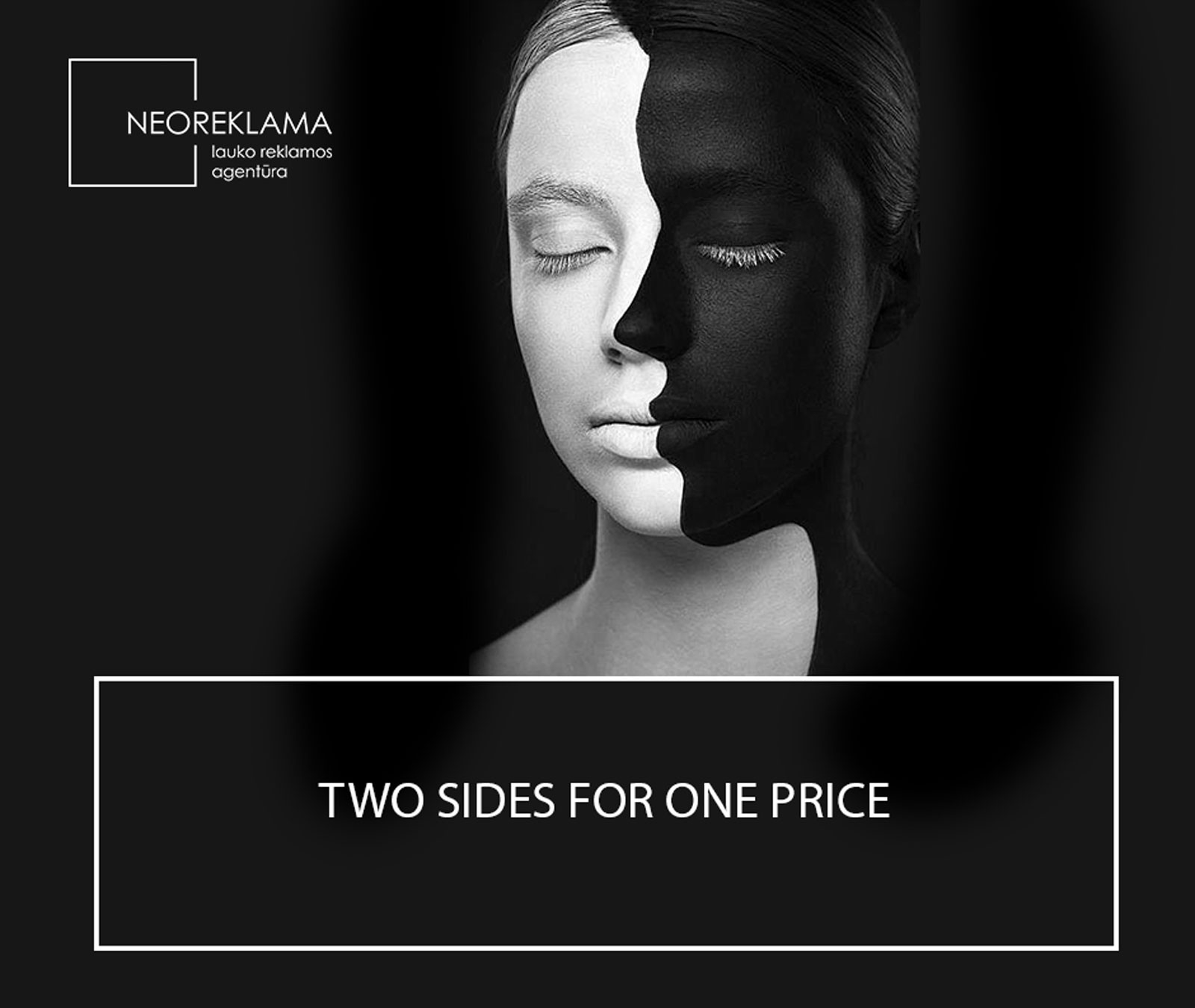 Outdoor advertising in the middle of the Vilnius-Kaunas highway on a double-sided billboard for only 550 Eur/month!
DOUBLE-SIDED BILLBOARD NO. 9 A/B
Two-sided advertising billboard is installed after/before town Žiežmariai.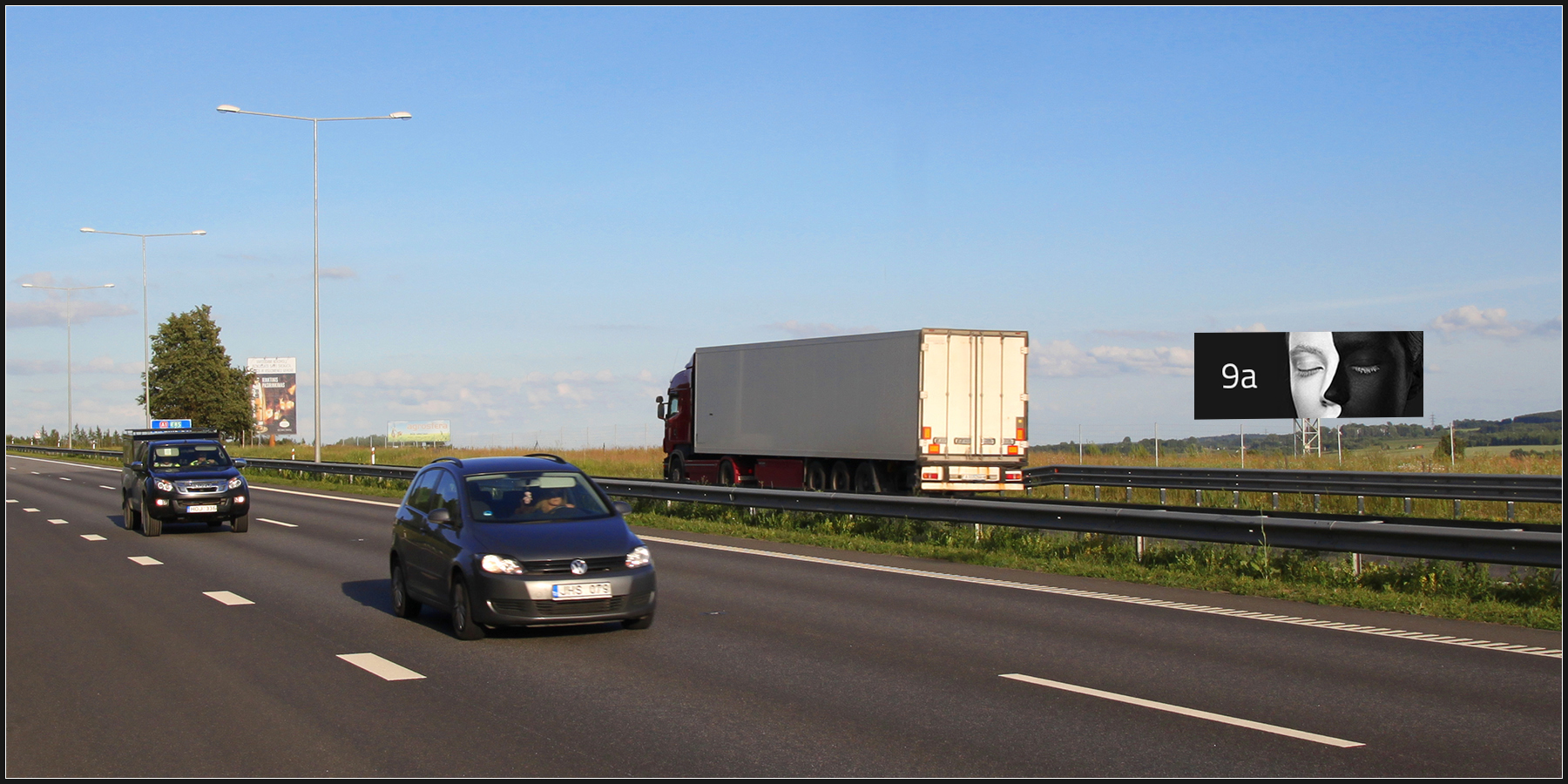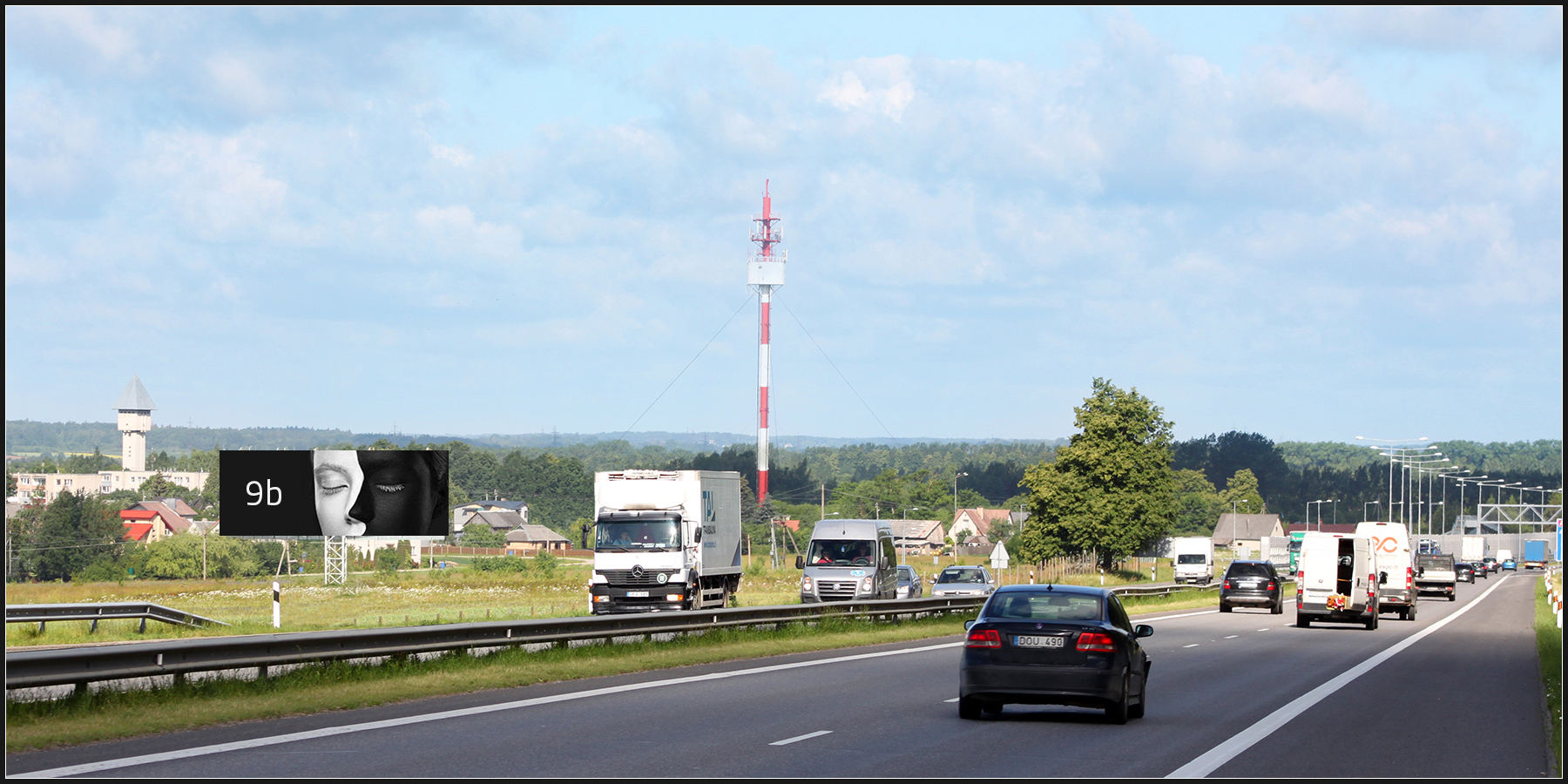 ADVERTISING ON DOUBLE-SIDED BILLBOARD IS BETTER BECAUSE:
With extensive experience and feedback from our customers, we are guaranteed on the efficiency of a two-sided billboard.
To encourage you, we offer both sides of the billboard at a very good price.
Absolutely everyone see the advertismenton the highway.* Advertising is much more memorable (going forward and backward advertising from the same company is visible).
We can publish two different messages on the same billboard.
Double-sided billboard gives the company prestige and solidity.
Potential problems are avoided with competitors advertising on the other side of the billboard that are the opposite of your product (service) (eg. sausages and venom for pests), the protrusion of the neighbouring billboard, etc., are also avoided.