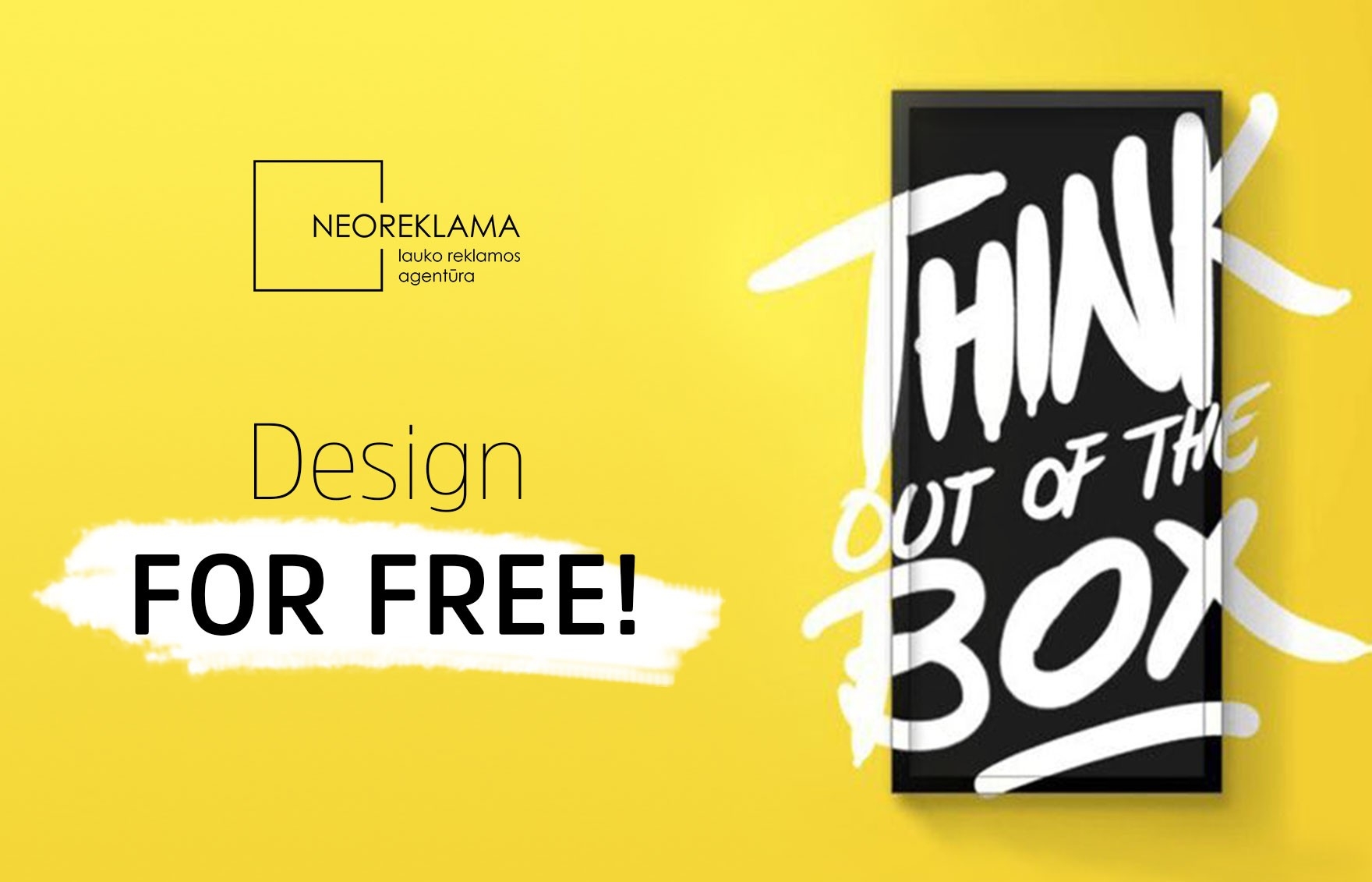 We are so excited that our customers are happy and we want to suggest our customers free designing service for outdoor advertising!

We are experts of outdoor advertising, so we know how to create effective, eye-catching, proffessional design of outdoor advertising. We also want that advertising would be useful and bring you relevant results. It is not enough to choose outdoor billboards and wait for big sales. The company has to know a message of advertising which would be a simple and the most important thing it would be easy to understand just in a few moments.
There are several important points to consider when planning your advertising campaign:
• People look at standard size advertising for 2-3 seconds, so only 5-7 words are understood.
• Be clear about the main purpose of your advertising campaign.
• Use images, innovations which make more emotions and feeling.
• Color - one of the most important code in advertising, which makes influence the user emotionally and psychologically.
• The text of the message should be as short as possible and only the most important.

Do you want outdoor advertising, but not sure how to advertise? We look forward to hearing from you many questions and will be happy to resolve any issues due to outdoor advertising. We help from design, selection of outdoor advertising positions to awning printing, hanging and permanent advertising place maintenance!