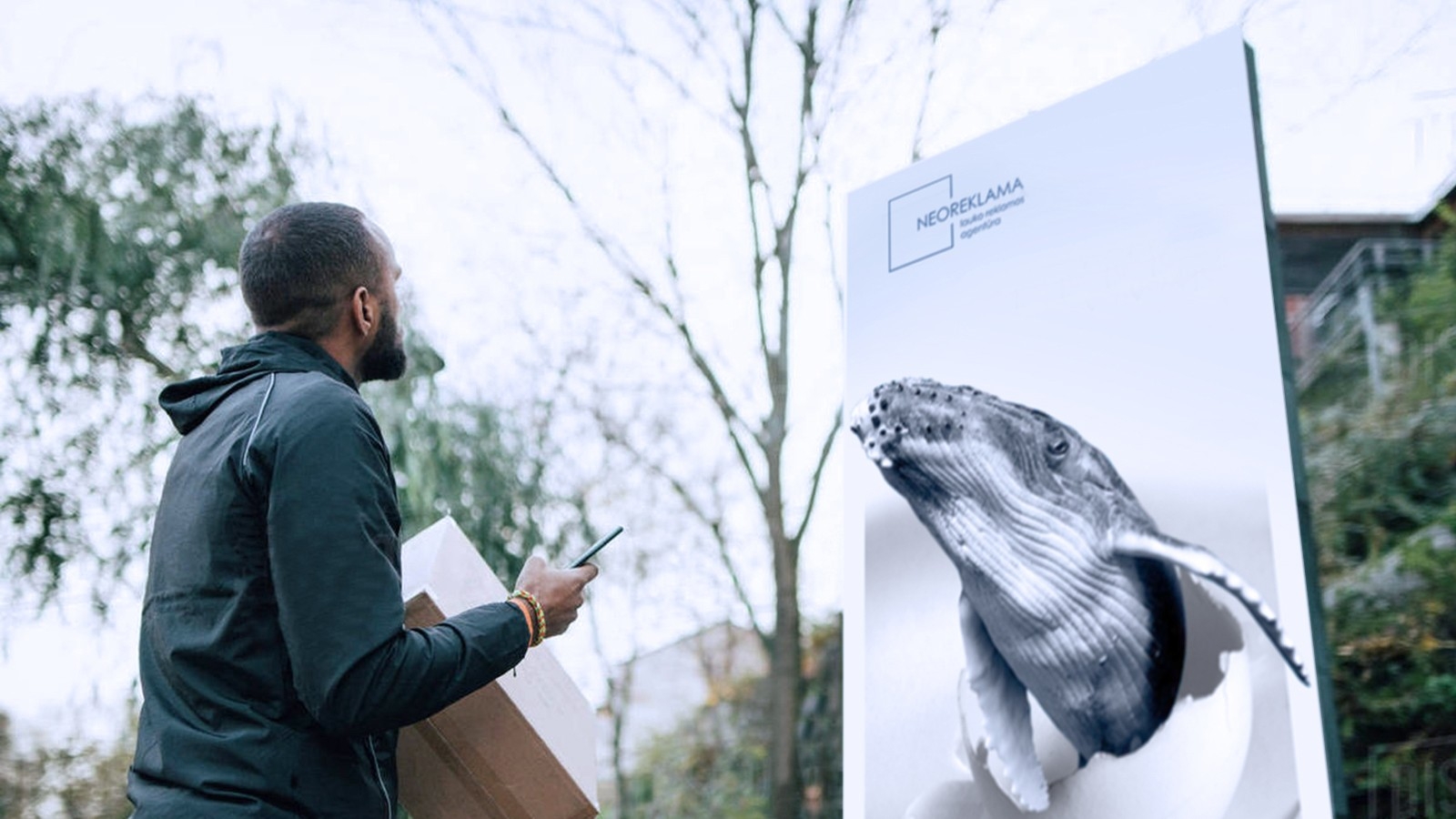 ATTENTION! Neaoreklama has unveiled a new, gigantic-sized billboard!
We introduce a new and the largest advertising billboard in Kaunas - billboard No. 8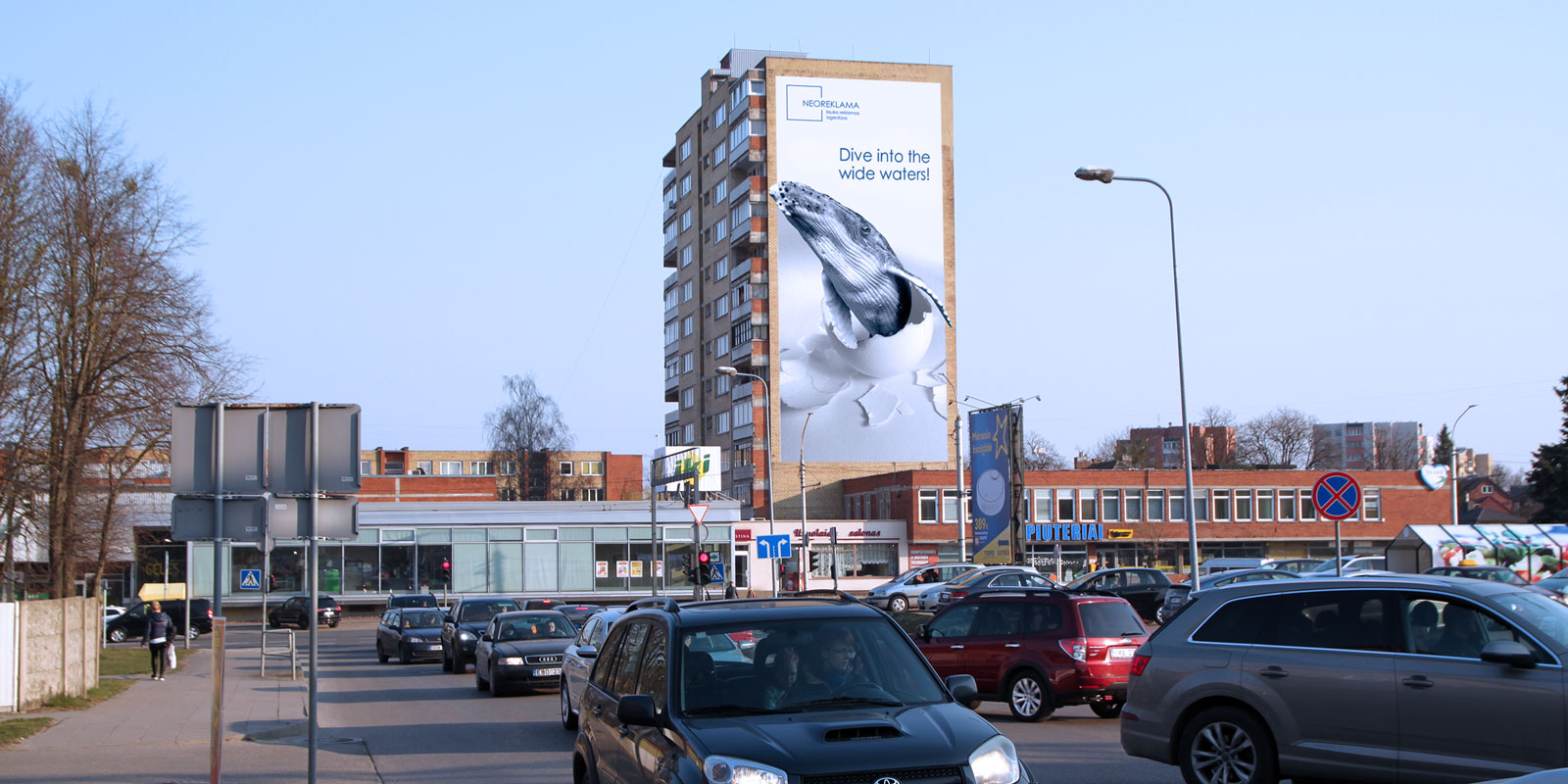 The billboard is located at the intersection of streets Savanorių Ave. and J. Basanavičiaus al. in Kaunas. Savanorių Avenue is one of the most important streets-arteries of Kaunas city, connecting the north-eastern districts of the city with the Centre. Here are the biggest traffic flows in Kaunas! It is the longest street in the city, reaching even 7.61 km! IKI, Hyper Maxima and Topo Centras supermarkets are located next to the billboard. The banner is perfectly visible to Hyper Maxima visitors as well as to drivers of both directions on Savanoriu Avenue. About 94,000 vehicles pass through the section on this Savanoriu Ave daily. Statistically, there are 1.5 passengers in one car, so approximately 141,000 people can see your advertisement daily.

THE BIGGEST!!! This is the biggest billboard in Kaunas city - even 300 square meters! It is simply impossible not to see such a size! The billboard is visible 24 hours a day in any weather, because we took care of modern LED lighting technology.
Why so big? Because:
- nobody doubts in visibility of such a billboard;
- lack of premium advertising space in Kaunas city;
- the billboard banner advertising is solid, impressive, memorable and does not pollute the environment;
- billboards of this format decorate old houses.

NOW !!! Be the first to appear on the biggest billboard in Kaunas! Hurry up because once started you can't stop advertising here! Take premium advertising space for your business and enjoy awareness, increased sales, and business success!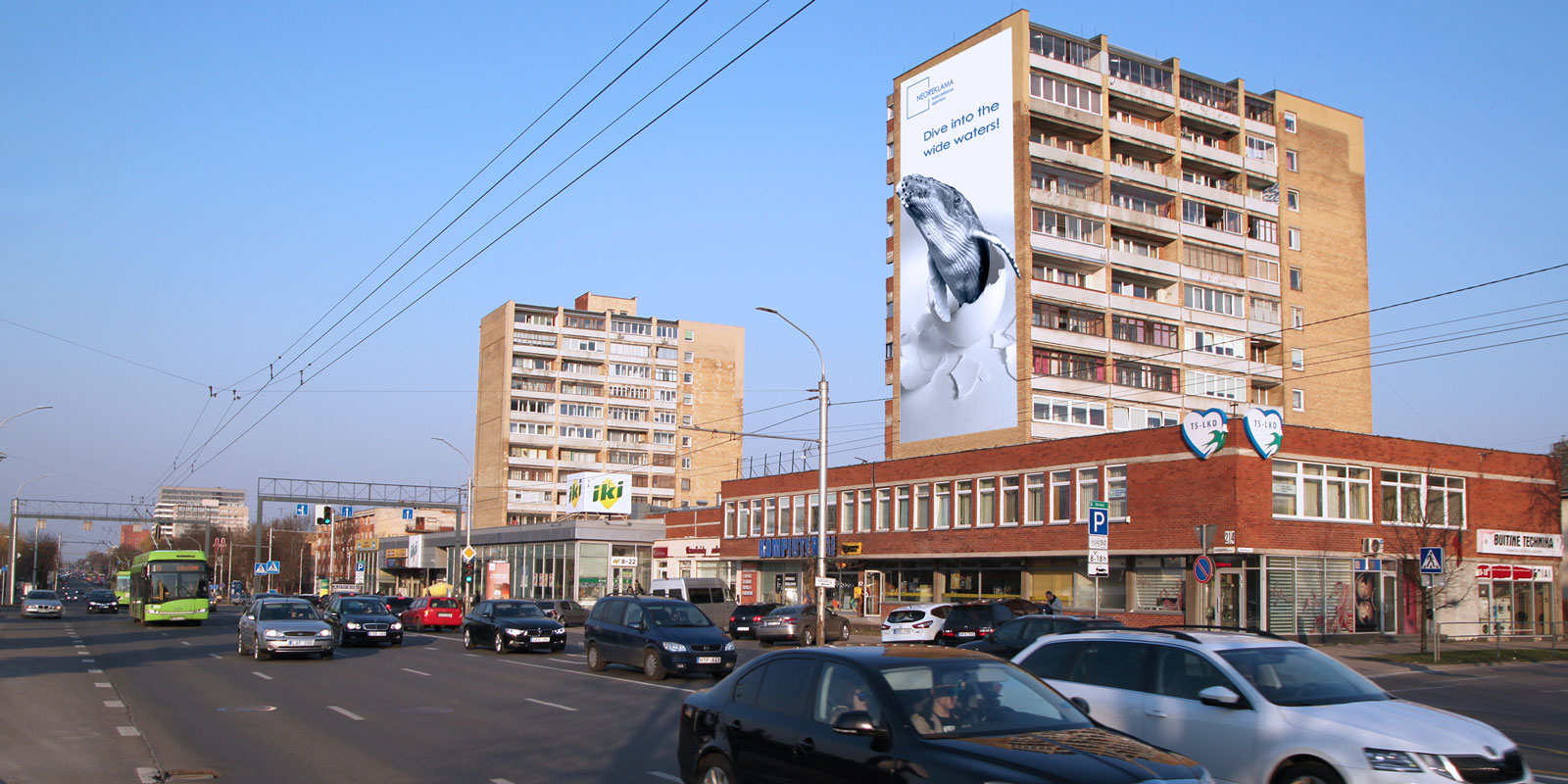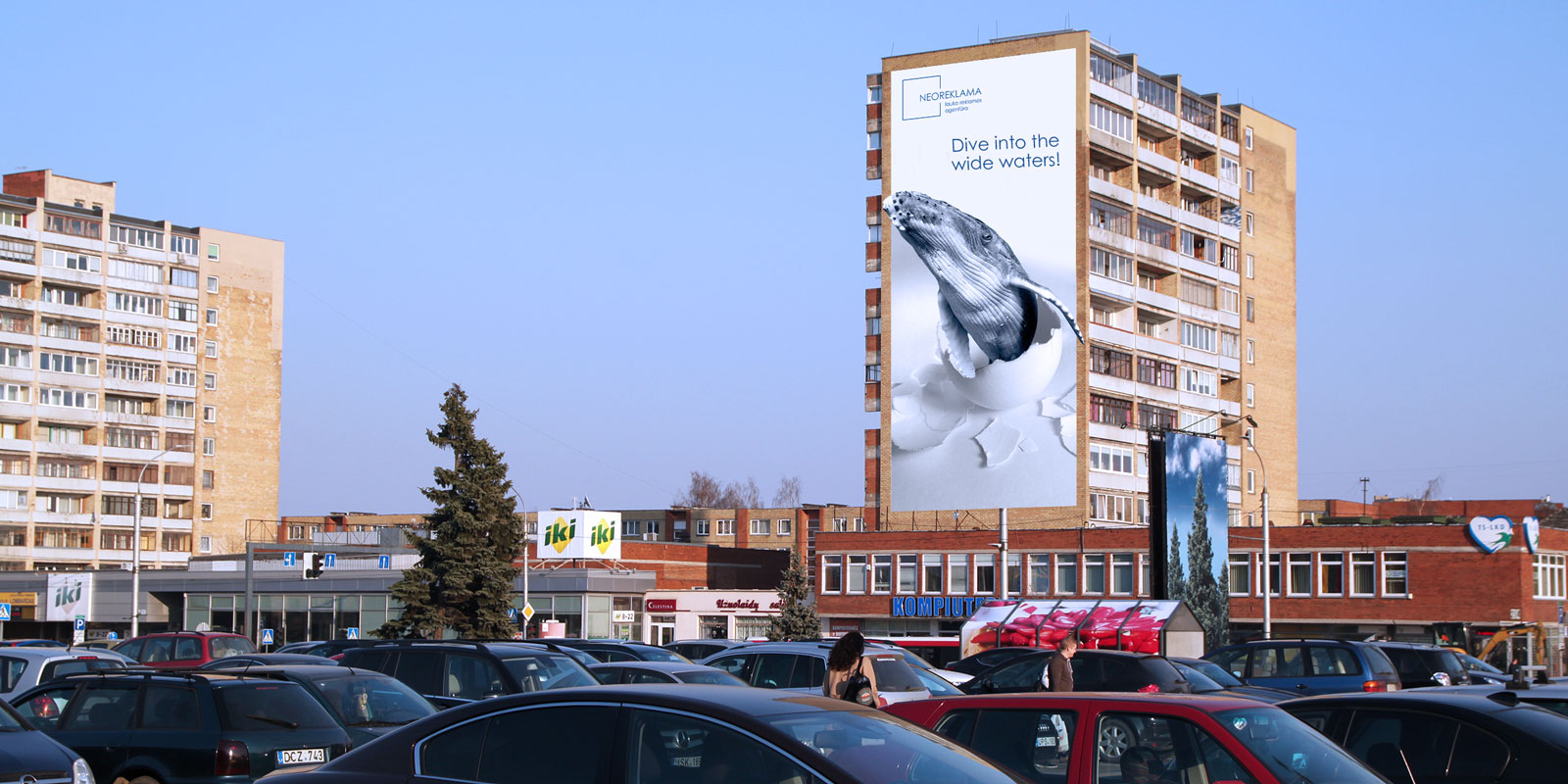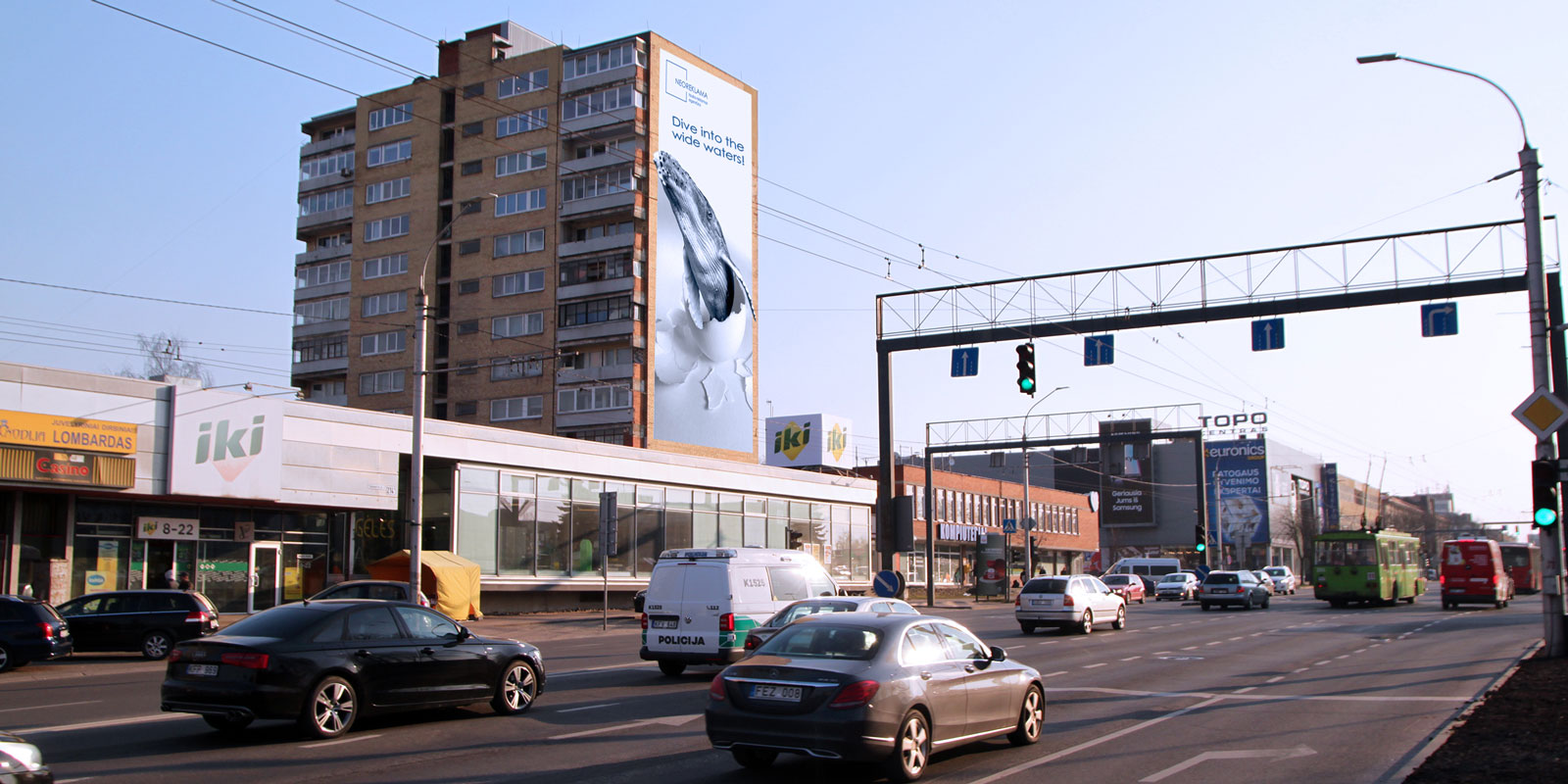 LET'S CONTACT!