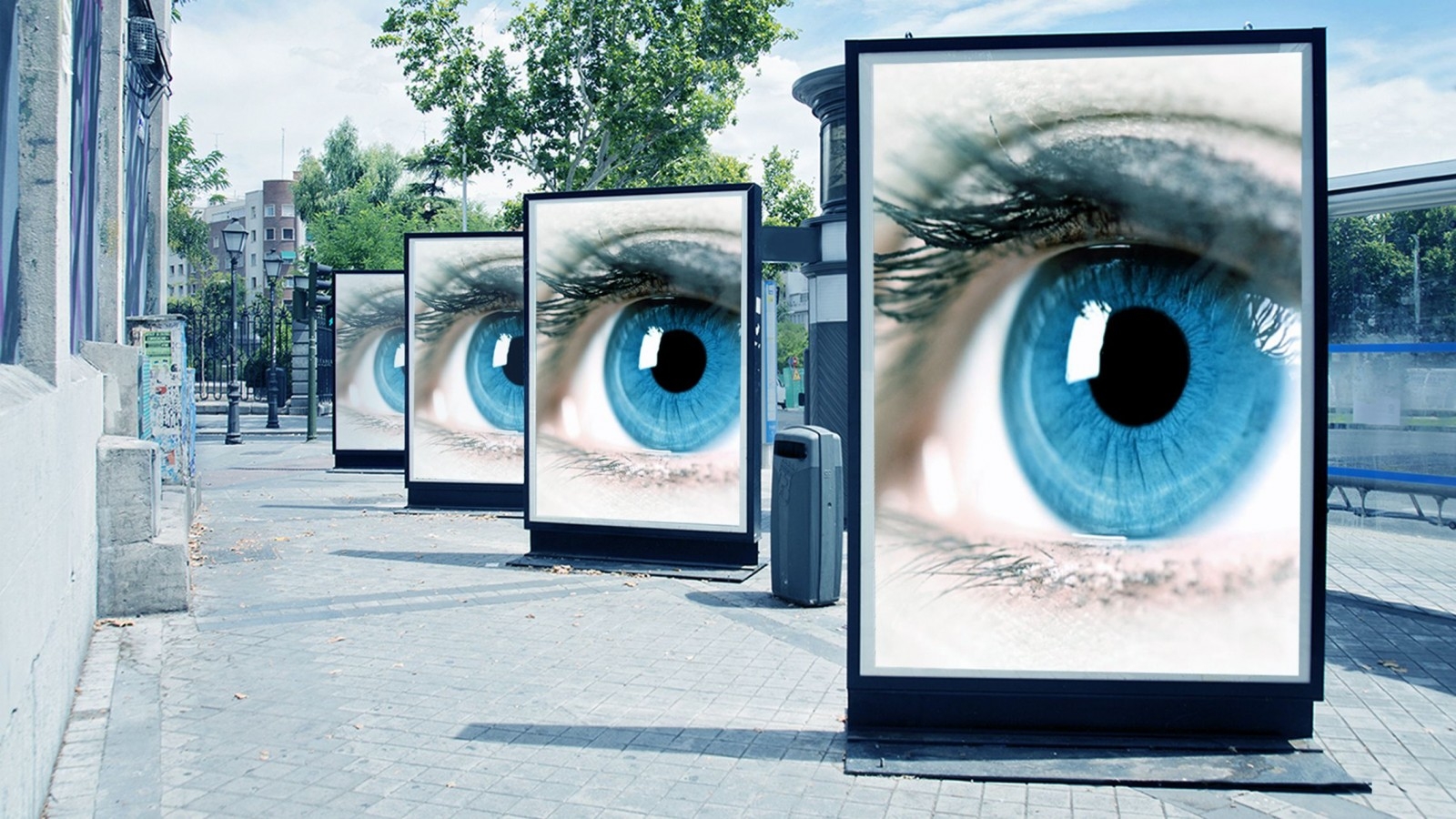 Concerned about the effectiveness of outdoor advertising? Review facts that will dispel any hesitation.
I. Outdoor advertising encourages potential customer behaviour!
Outdoor advertising determines the customer's decision to purchase the advertised product / service.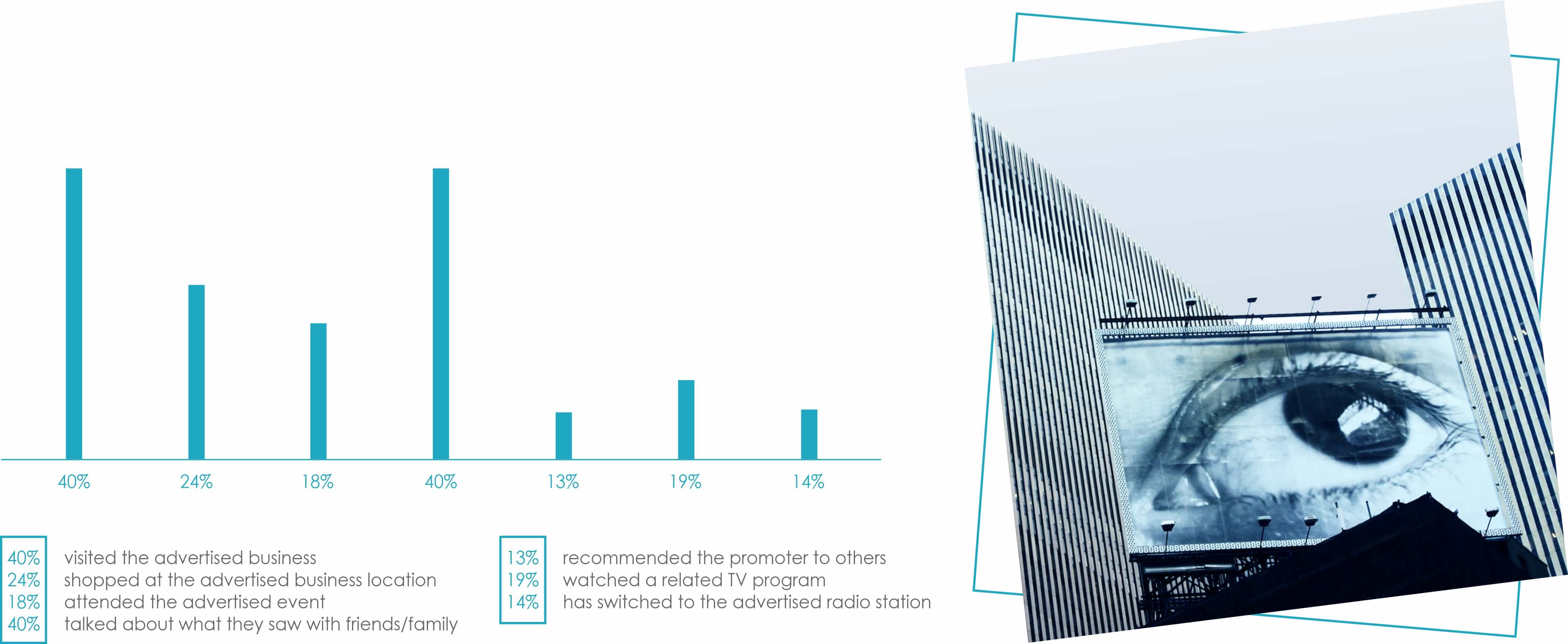 II. Outdoor advertising promotes online action!
Outdoor advertising is perfectly suitable for use as a link to a website, an online store.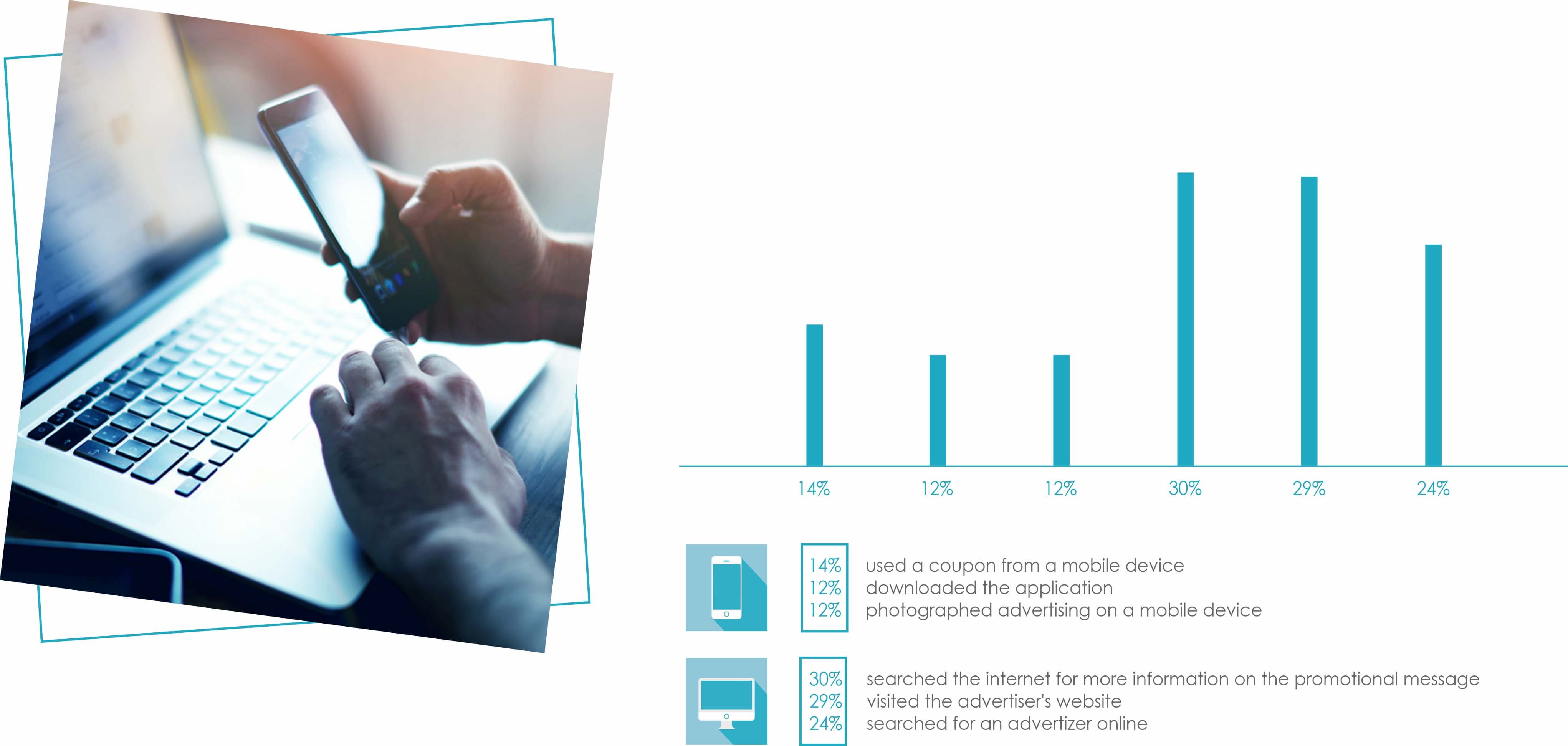 III. Your clients notice outdoor advertising!
People by age who notice outdoor advertising: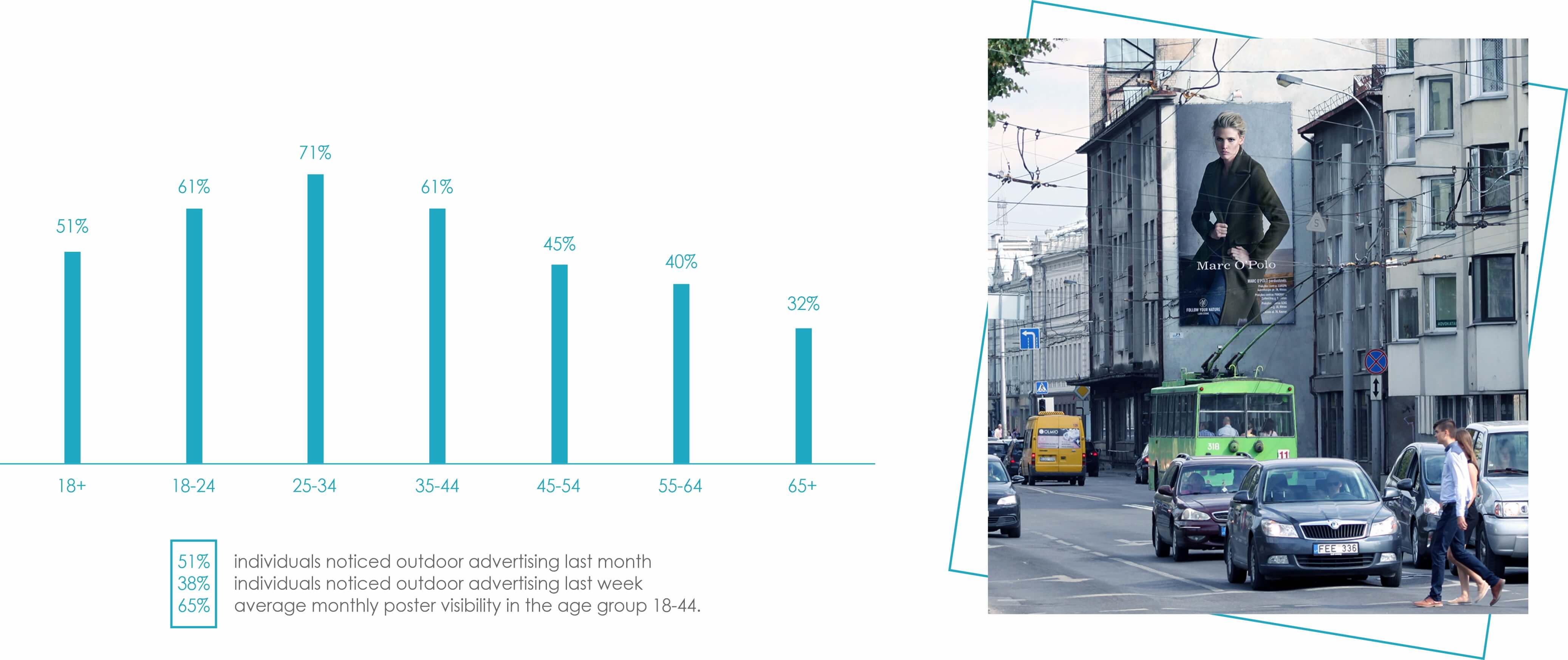 IV. Outdoor advertising is interesting and engaging for your clients!
Outdoor advertising tracking: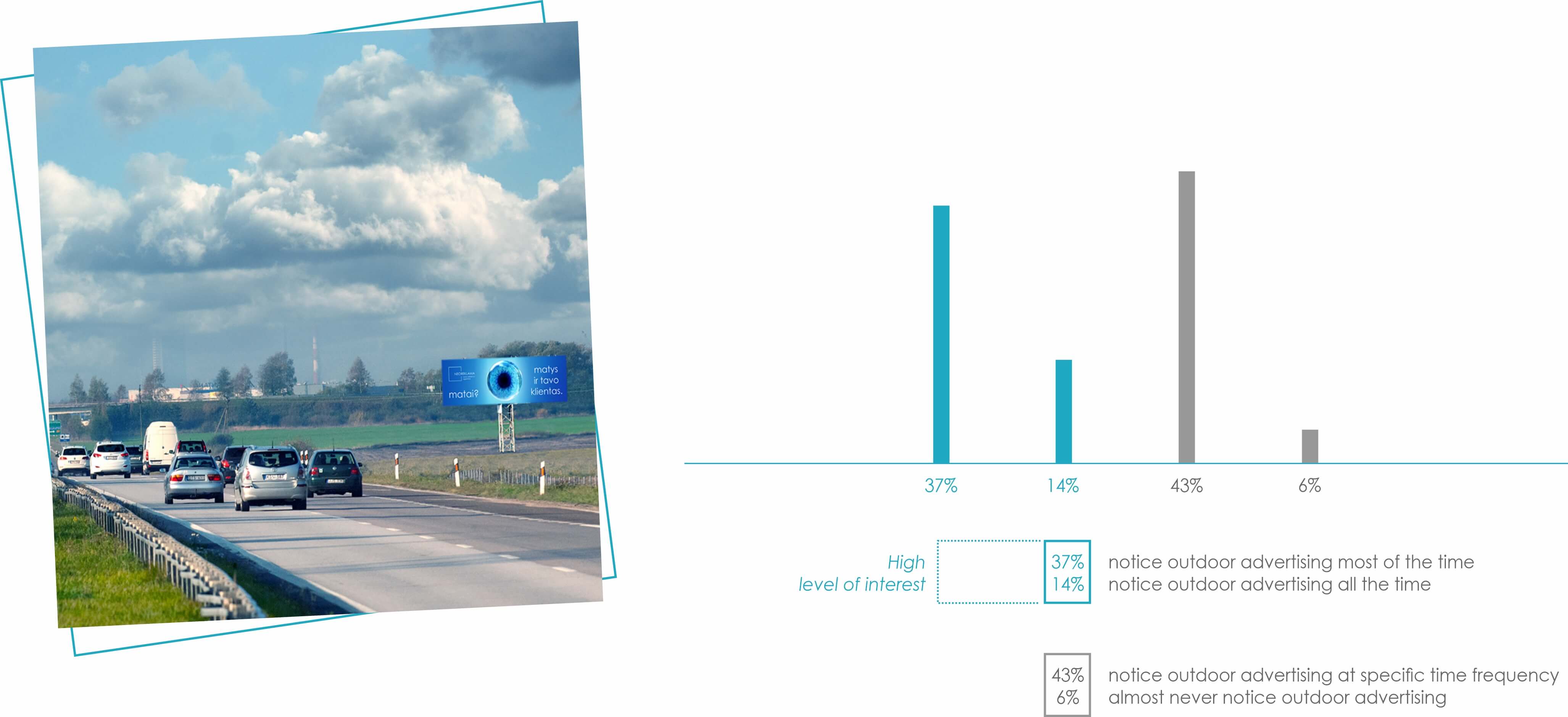 VI. Frequency of outdoor advertising increases efficiency!
Effectiveness of outdoor advertising visibility: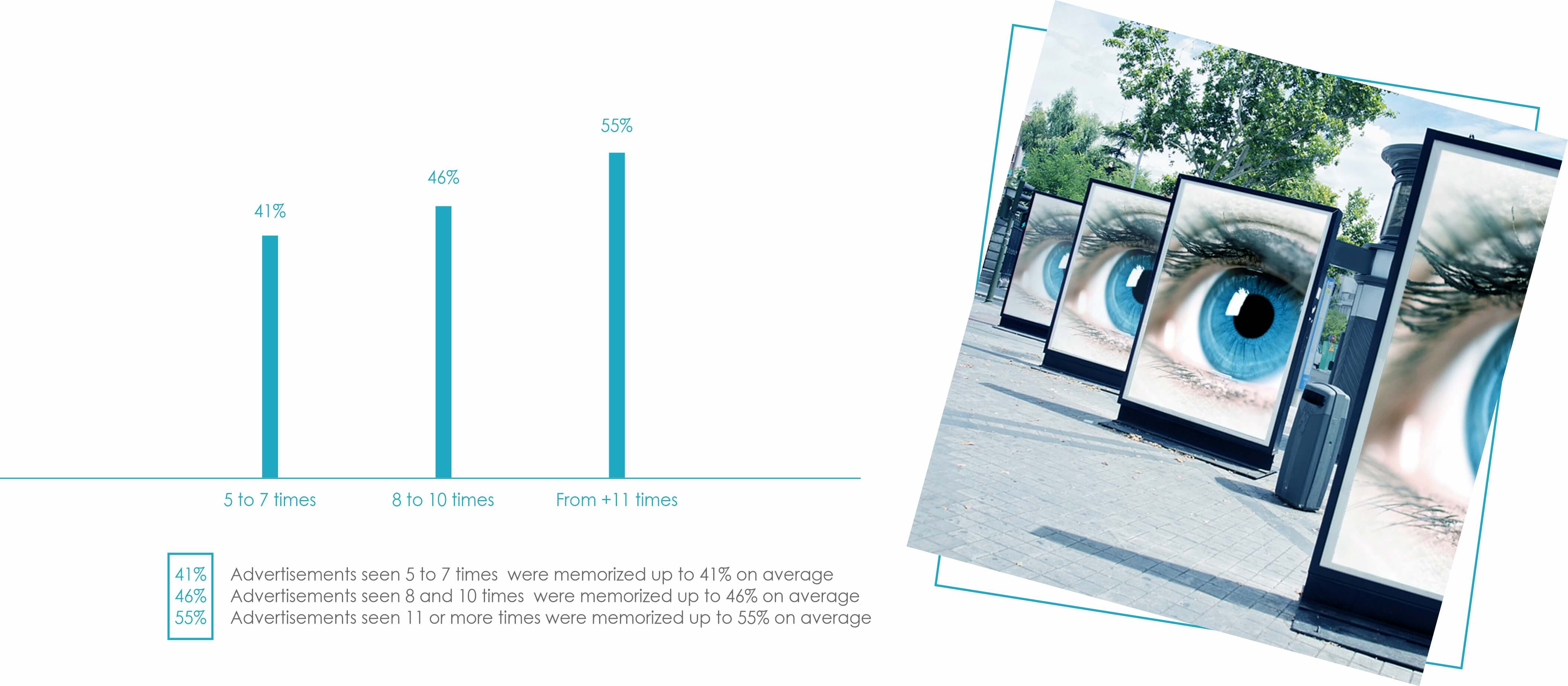 * Data taken from Nielsen on Location Report (2017). Nielsen Corporation is a global marketing research firm established in 1923, operates in more than 100 countries. It has been established to provide marketers with reliable and objective information about the impact of marketing and sales programs. Check the effectiveness of outdoor advertising by reviewing results of the study.