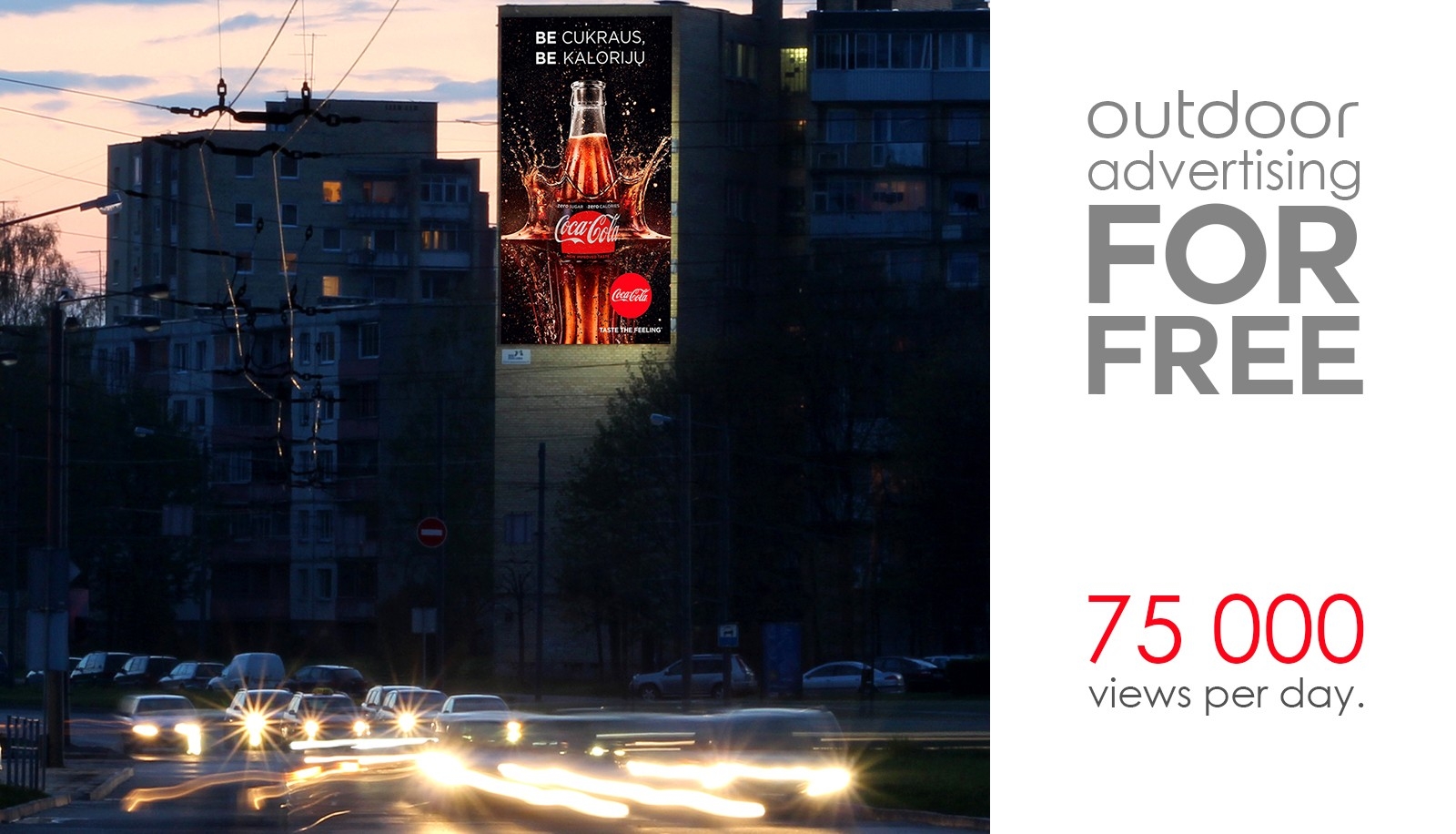 Want to be seen by THOUSANDS potential customers? Take advantage of the EXCELLENT POSSIBILITY to try outdoor advertising for FREE!

WHY YOU SHOULD CHOOSE US?!
• We will create, print, install an exhibit your advertisement fully free for the whole month.
• We select advertising places, where your potential customers are.
• We offer the largest flow-generating advertising places with the most intense car traffic.
• Advertising billboards are always visible 24 hours a day! The advertising billboards are illuminated using advanced Philips light technology, so they are also visible at night.
• Your message will be noticed and remembered by 68% viewers, who saw an outdoor advertisement, and of these viewers 42% be affected to make the decision what to buy.
• One advertising place generates about 75,000 views per day!
Try outdoor advertisement right